Molly Buckman has worked with The Glazer Foundation since 2019. At the Foundation, she works in partnership with organizations that enhance the development and sustainability of strong Jewish identities and communities, strengthen Israel-Diaspora relationships and those between Jews worldwide, address antisemitism and the delegitimization of Israel, and build positive relationships with diverse communities outside of the Jewish world. In addition, Molly's grant portfolio includes social service work and medical research in Los Angeles and Israel.
Molly received an undergraduate degree from the University of Wisconsin-Madison, a Master's in Social Work and Certificate in Jewish Communal Leadership from The University of Michigan in Ann Arbor. Previously, Molly worked at Jewish Child and Family Services in Chicago as a mental health clinician in the Community Counseling Center in Skokie. In addition, she worked in the Synagogue Community Partnership as a community-based social worker where she focused on creating greater access to social services within synagogue communities. Following her time in Chicago, she moved back to her native LA and served as the Assistant Director of Leadership Development at the Jewish Federation of Greater Los Angeles, where she helped oversee the Community Leadership Institute for young adults and budding lay leaders.
Molly currently lives in Studio City with her husband and two sons.  In her limited spare time, she enjoys relaxing at the beach, listening to audiobooks and podcasts, hiking, riding her Peloton bike, spending cherished Shabbat dinners with family and friends, and dreaming about the next chance she has to get back to Israel.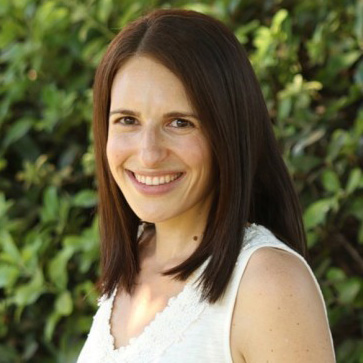 Molly Buckman LCSW
Senior Program Officer, US