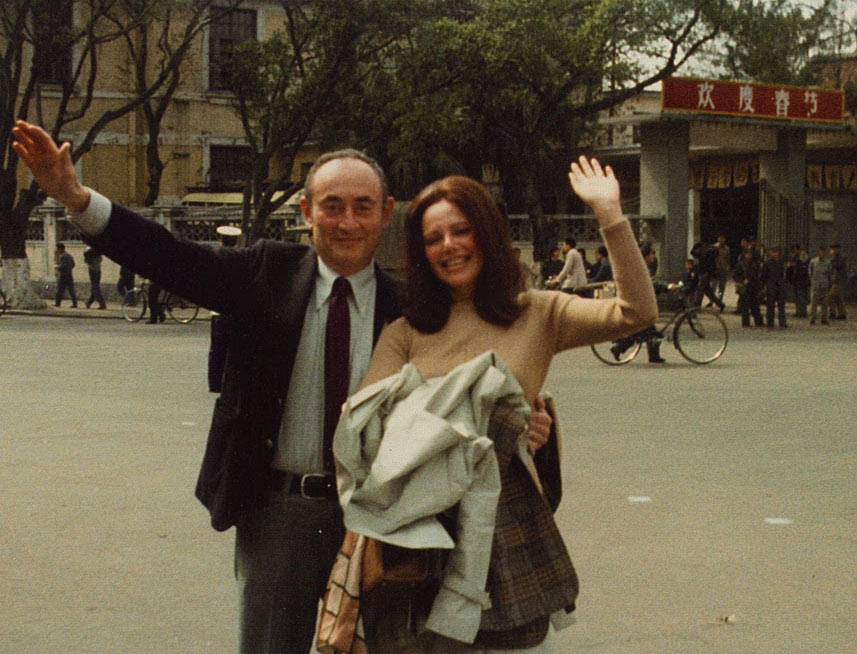 GUILFORD GLAZER
Guilford Glazer was born in Knoxville, Tennessee in 1921. He studied Engineering at George Washington University and Metallurgy at the University of Louisville and served in the U. S. Naval Forces during WWII starting in 1942. He was placed on inactive duty as a Chief Warrant Officer at the end of the war in September 1945.  After his father's death, Guilford took over the small family business, the Glazer Steel Corporation. Shortly after assuming responsibility for the company, Guilford launched a major expansion in steel production and entered into real estate acquisition and development.
Glazer Steel, based in Knoxville and New Orleans, became a major fabricator of bridges, dams, industrial plants and steel buildings. The company aided in the rehabilitation of post-war France by supplying the French government with thousands of tons of steel bars to support electric transmission lines. Additionally, Glazer Steel Corporation provided the steel for multiple buildings for Kaiser Aluminum operations.  The company's work aided in fabrication throughout the United States, Europe and parts of Asia and Central and South America.
During his role as the Chairman of the Glazer Steel Corporation, Guilford entered into the real estate development business in Knoxville. He immediately expanded his development activities to surrounding cities and beyond. He was responsible for the development of the first high-rise apartment building in Knoxville. Subsequently, he was hired by the U.S. Atomic Energy Commission to develop a large shopping mall for the residents of Oak Ridge, Tennessee. Oak Ridge was originally developed by the U.S. Government to develop the first atomic bombs, isotopes and nuclear reactors for electric power generation and propulsion systems for ships and submarines. The city hosted thousands of scientists and engineers responsible for the then secret nuclear era.
In 1960, Guilford and his family moved to Los Angeles, California. From his Beverly Hills offices, Guilford continued to develop, own and operate shopping centers, office buildings, industrial buildings and multi-use projects across the nation.
DIANE GLAZER
Diane Glazer's Russian-Jewish parents immigrated to America to escape religious persecution. Her father, Abraham Pregerson, fought in the U.S. Army during WWI where he suffered numerous war wounds  was severely wounded and was mustard gassed. He emerged highly decorated. After the war, he settled in Los Angeles where Diane was born.
Diane's parents stressed the necessity of acquiring an education. At her graduation from high school she was class valedictorian. She entered UCLA, majored in Political Science and International Relations, graduated with honors and earned a Phi Beta Kappa key. Diane was accepted into U.S.C.'s School of Law where she earned her Law Degree and quickly passed the California Bar Exam. Her story is unique in that it was uncommon in those days for a woman to be admitted to law schools and upon graduation, very few legal positions were available to women. However, Diane was hired as a lawyer for Columbia Pictures where she remained for many years until she and Guilford married and she resigned.
After leaving Columbia Pictures Diane hosted a TV Program, entitled The Diane Glazer Show, on which she interviewed over 500 world leaders including the likes of Henry Kissinger, Secretary of State George Schultz and Al Gore, Prominent U.S. Senators and Congressmen, ten Israeli Prime Ministers, leaders from Arab and Muslim countries such as Afghanistan, Pakistan, Saudi Arabia, Lebanon, Jordan, Egypt and even Iran, leaders from African countries and dignitaries from Japan and China. She also interviewed quite a few movie stars and one King.
Her work was very important to her, but her family and philanthropic work always held a special place in her heart.