Produced and directed by Emmy and Peabody award winning documentarian Paul Freedman.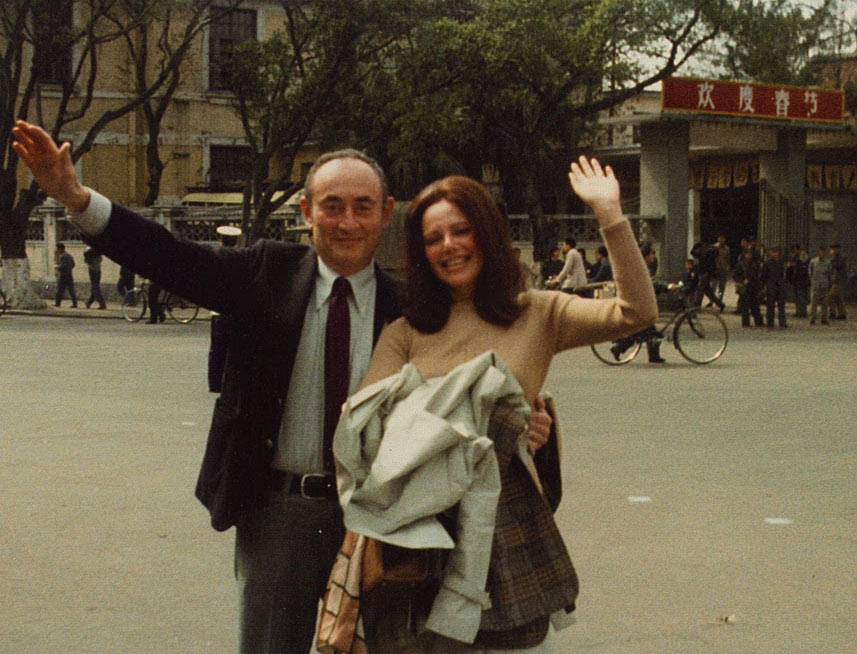 GUILFORD GLAZER
Guilford Glazer was born in Knoxville, Tennessee in 1921 to a Jewish immigrant family. He studied Engineering at George Washington University but was forced to leave school to help in the family steel business when his father died in 1939. After the United States entered World War II I December 1941, Guilford enrolled in the U. S. Naval Forces where he worked in ship construction. He was placed on inactive duty as a Chief Warrant Officer at the end of the war in September 1945. Back from the war, Guilford went to work with his brothers in running Glazer Steel, the business his late father started. Guilford had applied to Harvard business school and was admitted, but the family steel business was struggling, and he asked for a year's deferment to help his brother's get the business back on its feet, which was granted. Guilford took management control of the family business and the once struggling business had grown substantially. A year later, Guilford asked for a second deferment from Harvard. The Harvard admissions person asked, "How many employees did you have a year ago?" "Fifty." "And now?" "Nine hundred." The admissions person told Guilford "I don't think you need to come to our school" and from there Guilford's business career continued to blossom.
Glazer Steel, had production facilities in Knoxville and New Orleans and became a major fabricator of bridges, dams, industrial plants and steel buildings. Guilford saw an opportunity for steel in rebuilding Europe after WWII, so Guilford flew to France and entered into various contracts with the French government supplying France with thousands of tons of steel. Glazer Steel's work aided in fabrication throughout the United States, Europe, and parts of Asia and Central and South America.
While serving in his role as the Chairman of the Glazer Steel Corporation, Guilford began the pursuit of another interest – real estate development. Guilford developed the first high-rise apartment building in Knoxville. Subsequently, he was hired by the U.S. Atomic Energy Commission to develop a large shopping mall for the residents of Oak Ridge, Tennessee. Oak Ridge was originally developed by the U.S. Government to develop the first atomic bombs, isotopes and nuclear reactors for electric power generation and propulsion systems for ships and submarines. The city hosted thousands of scientists and engineers responsible for the then secret nuclear era.
In the early 1950's a delegation from the newly formed state of Israel sought out Guilford, who by that time had made a name for himself as a very well-respected Jewish businessman in the South. The delegation from Israel, which included David Ben Gurion (the first prime minister of Israel), Golda Meir (Israel's first female prime minister) and Teddy Kolek (served as the mayor of Jerusalem for almost 30 years), were escorted by Guilford to visit the Tennessee Valley Authority's complex of dams and power plants. That was the start of a great friendship between Guilford and the State of Israel. Those from the delegation became close friends of Guilford's and Guilford became a valued voice and contact for the State of Israel in the United States. Guilford was very close with almost every prime minister of Israel during his lifetime as well as other Israeli leaders, such as Moshe Dayan. Guilford's friendship with David Ben Gurion was very special and in fact a gift from Guilford and Diane to Ben Gurion is exhibited in his home, now a museum, in Sde Boker, Israel. Through his relationship with Israel and connections he made here in the United States, Guilford became friends with various United States Presidents, including his golfing buddy, Ronald Reagan, and other United States politicians from both sides of the aisle. Over the years Guilford and his wife Diane hosted many worldwide dignitaries at their home in Beverly Hills. Behind the scenes, Guilford was involved with many amazing Israel and Jewish causes, including playing a major role in the resettlement of Soviet Jewish refugees in the 1980's and in 1976 negotiating on behalf of Israel with United States leadership, Israel's recuse of the hostages from the hijacked plane in Entebbe Airport in Uganda.
In 1960, Guilford and his family moved to Beverly Hills, California. From his Beverly Hills offices, Guilford expanded his real estate portfolio with the purchasing and development of shopping centers, office buildings, industrial buildings, apartment buildings and multi-use projects across the nation. At his real estate peak, Guilford owned over 10 million square feet of real estate in fifteen states throughout the United States and had offices in seven different cities. In 1971 Guilford opened the Del Amo Fashion Center, a shopping mall, in Torrance, California, which, after years of further development was the largest shopping mall in the country, until 1992 when the Mall of America was built. Guilford continued to own and manage the Del Amo Fashion Center until it was sold in 2003. From 2003 to 2005 Guilford restructured his real estate portfolio to enable him and his wife, Diane, to focus their attention on charitable endeavors. Guilford dreamed of creating peace between Israel and its neighbors and remained passionate about Israel and the Jewish people worldwide until his passing in December 2014.
DIANE GLAZER
Diane Glazer's Russian-Jewish parents immigrated to America to escape religious persecution. Her father, Abraham Pregerson, fought in the U.S. Army during WWI where he emerged as a highly decorated war hero. After the war, he settled in Los Angeles where Diane was born. Diane's parents stressed the necessity of acquiring an education and nurtured her affinity towards music. Among Diane's many talents, was her ability to play the piano, at a level of a concert pianist. At her graduation from high school Diane was class valedictorian. She entered UCLA, majored in Political Science and International Relations, graduated with honors, and earned a Phi Beta Kappa key. After college, Diane went to law school and graduated from U.S.C.'s School of Law and quickly passed the California Bar Exam. Her story is unique in that it was very uncommon in those days for a woman to be admitted to law school and upon graduation, very few legal positions were available to women. However, Diane was hired as a lawyer for Columbia Pictures where she remained for many years until her resignation sometime after marrying Guilford.
After leaving Columbia Pictures, Diane hosted a TV Program, entitled The Diane Glazer Show, on which she interviewed over 500 world leaders and many prominent U.S. Congressmen and governmental officials, the likes of which included Henry Kissinger, Secretary of State George Schultz, and Al Gore. Such guests also included ten Israeli Prime Ministers, one King, leaders from African countries, and dignitaries from Japan and China. She also interviewed quite a few movie stars.
Diane and Guilford led an exciting life and traveled the world together during their almost 50 years of marriage. Their marriage was a true love affair. During their many trips to Israel, Diane and Guilford met Moshe and Rachel Dayan, and they became very close friends and often vacationed together. Diane considered Rachel her best friend and they spoke almost every week until Diane's passing in April 2019 at the age of 94. After Guilford's passing, Diane focused her remaining years of life on her and Guilford's charitable endeavors and making sure her and Guilford's lifelong desire to help Israel and the Jewish people would remain the priority of the Diane and Guilford Glazer Foundation after her passing.